Bodyboarding Essentials - Protect Your Board with the Right Bag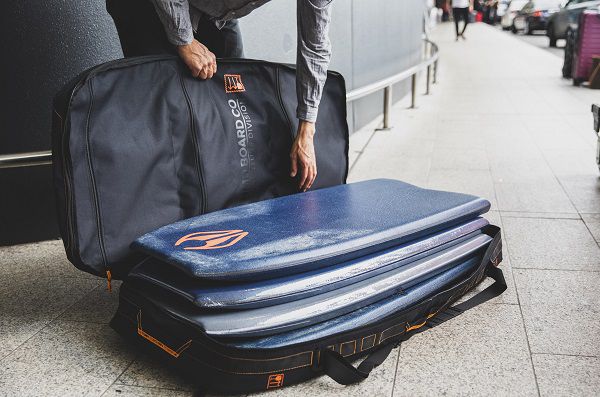 With its roots in the islands of the Pacific, bodyboarding is definitely not a new sport rather it's considered to be even older than surfing. Although bodyboards haven't always been the same the way they are ridden has. Bodyboarding is the practise of catching waves much like surfing except that here you are in a prone position, meaning with your upper body on the board. This is where the name of the sport comes from. The board used for bodybuilding isn't the same as the one for surfing though as this is more of a softer, more flexible square nosed board.

The bodyboard is also known as the boogie board which was invented by Tom Morey in 1971. What's so special about bodyboarding is that it allows you to catch waves that you can't when surfing. Since there is so much more to explore with a bodyboard visiting different places around the world to catch some of the coolest waves can be the perfect adventure. For it you'll need something to keep your bodyboard safe.
Important Features of Bodyboarding Bags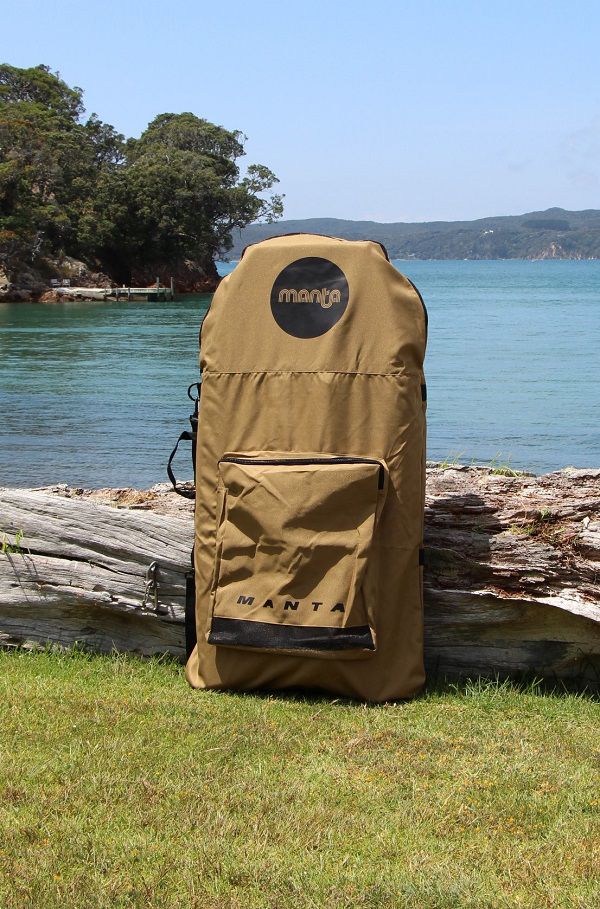 Thickness & Durability
When it comes to bag thickness there are three options you can choose from. Heavyweight, lightweight and socks (sox) bags. Heavyweight bodyboard bags are the best option when it comes to air travel since they are usually around 10 mm thick. These bags provide a lot of padding to protect your board form getting damaged. Lightweight bags are excellent for everyday use since they come at half the thickness heavyweight bags are (5 mm).
Lightweight bags also have a reflective material on one side that helps reduce the amount of heat stress from the sun. Socks also known as sox are light covers that are lighter than lightweight bags and they are used to make sure that you don't get wax on objects other than your board. Thinner bags don't necessarily mean less durable bags. Bodyboard bags that are well-sewn can last you a long time since this will help prevent rips and tears.
Pockets
There are two types of pockets you'll need to look out for and those are mesh and dry pockets. Mesh pockets are meant for gear that will become wet such as fins. These pockets allow swimming gear to dry out and keep other gear dry. Dry pockets provide protection from wet gear as they do not have a mesh and offer a proper seal to keep your clothes or other items dry.
Types
Board bags come in four different types, hybrid, shortboard, fish/ retro and longboard. Fish/ retro board bags are best for boards that have a wider general outline as well as a wider nose and tail whilst shortboard bags are meant for boards no longer than 48 cm. Hybrid board bags can accommodate a board with a standard shortboard shape and more width to it and longboard bags can accommodate the longest and widest of boards.
Number of Boards
The number of boards you want to carry also plays a big role on the type of bodyboard bag you want to get. Single day use bags can only hold one board at a time while double board bags have a divider which allows you to carry two boards at a time. Quad board bags are best for air travel, especially when you have connecting flights. These bags can take up to 4 boards and come with wheels to make for easy transport. Multi tour bags have a maximum capacity of 6 boards or 4 boards and fins – these are meant for hardcore wave catchers.
Travelling Tips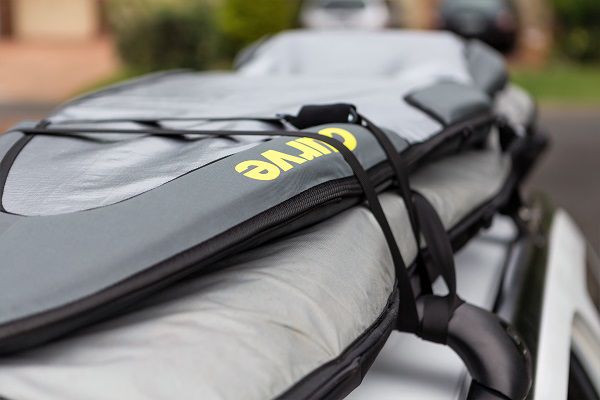 Pack Smarter
To accommodate as much gear together with your board you need to make sure that you pack the right way. The general idea here is to have your bodyboard packed together with as much soft items as you can. These can be towels, wetsuits, yoga mats and so on. This will not only allow you to pack more stuff but it will also provide additional protection for your bodyboard since as we all know your bag can get squished with other cargo and that's no fun time for the board.
Rules
When travelling on a plane make sure you know the airlines' rules about sports equipment as sometimes you can get charged more than it's needed. Check airline rules beforehand and make sure you are polite in asking for their policy as they can take advantage of your lack of information on this topic.
Weight & Baggage Policy
What you also need to check before flying with an airline is their weight & baggage policy. If you're over your baggage limit you'll need to pay extra. To avoid this you can pack lighter stuff into the board bag together with the board and put heavier stuff in another bag. This way you won't have big bags which means that you can take both the board bag and your other bag with you. Most airlines today allow you to take two bags on international flights and in case there are some issues you can tell them that you're carrying sports equipment.